Other
Over the years, Amanda has dabbled in various forms of art other than paper, glass, and photography, most of which she did not do much of or and/or does not have many pictures of. This art includes but is not limited to work in metal and mirror, drawing, edible art, and remixes. You can learn more about and see some of these works below.
Metal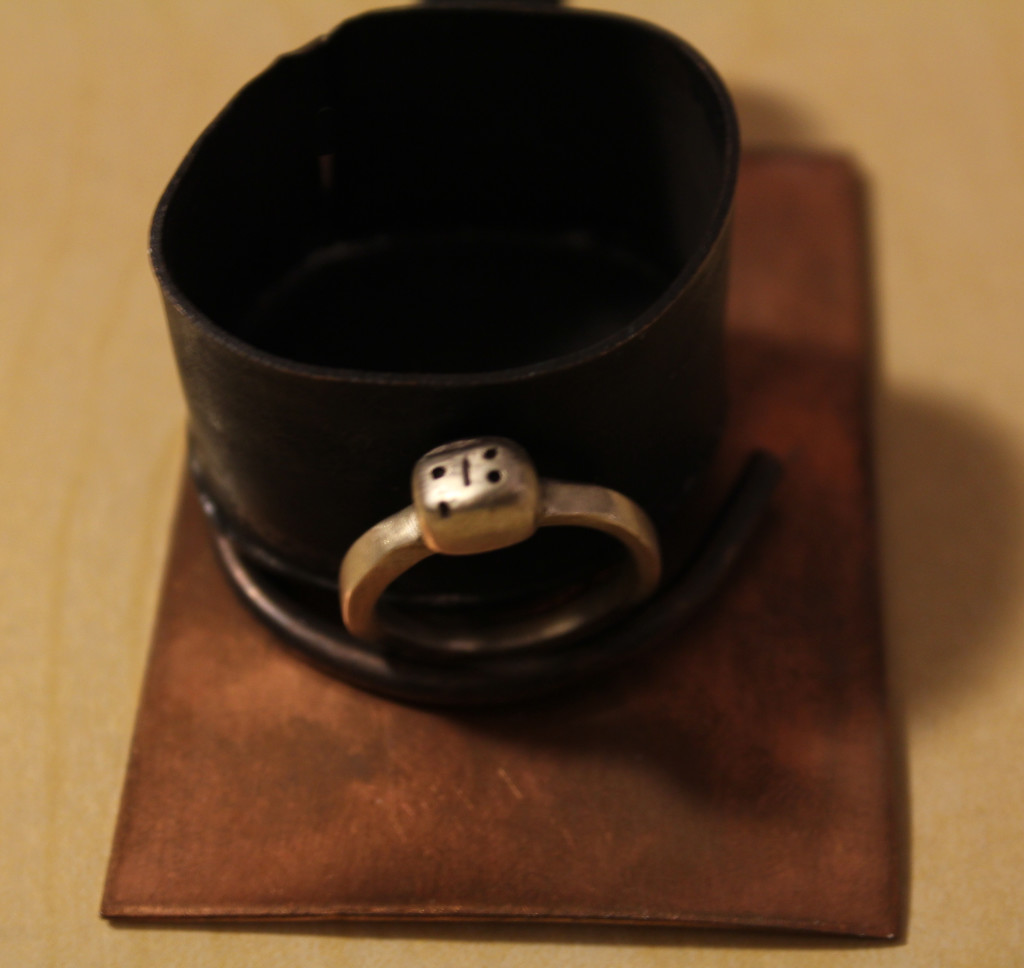 Unfortunately Amanda doesn't have pictures of most of her metal work from the class she took in college, but here you can see a ring she made based on the children's rhyme: Ladybug ladybug, fly away home. / Your house is on fire and your children are gone,/ all except one, and that's little Ann,/ for she crept under the frying pan.


Mirror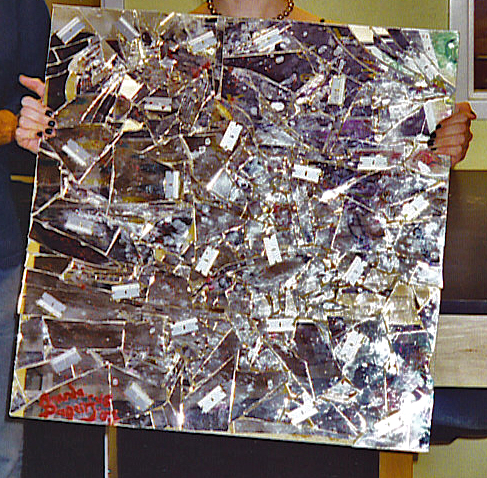 Amanda used to make art with broken mirror, mostly by piecing it back together onto surfaces such as a tray or a journal cover. Unfortunately she doesn't have pictures of most of it, and the one picture she does have is not great quality. In one class, she had an assignment to decorate a ceiling tile, which actually hung in the classroom for awhile. She made a piece with broken mirror, red paint, and razor blades. Someone offered to buy it, and she should have sold it because a corner later broke off and she had to toss it.
Edible Art 
Amanda once made a gingerbread house big enough to sit in during a 3-D art class, which was kind of fun. It was displayed in the class's art show. If she had a picture from that setting, she doesn't know where it is, so you get to see it in the classroom.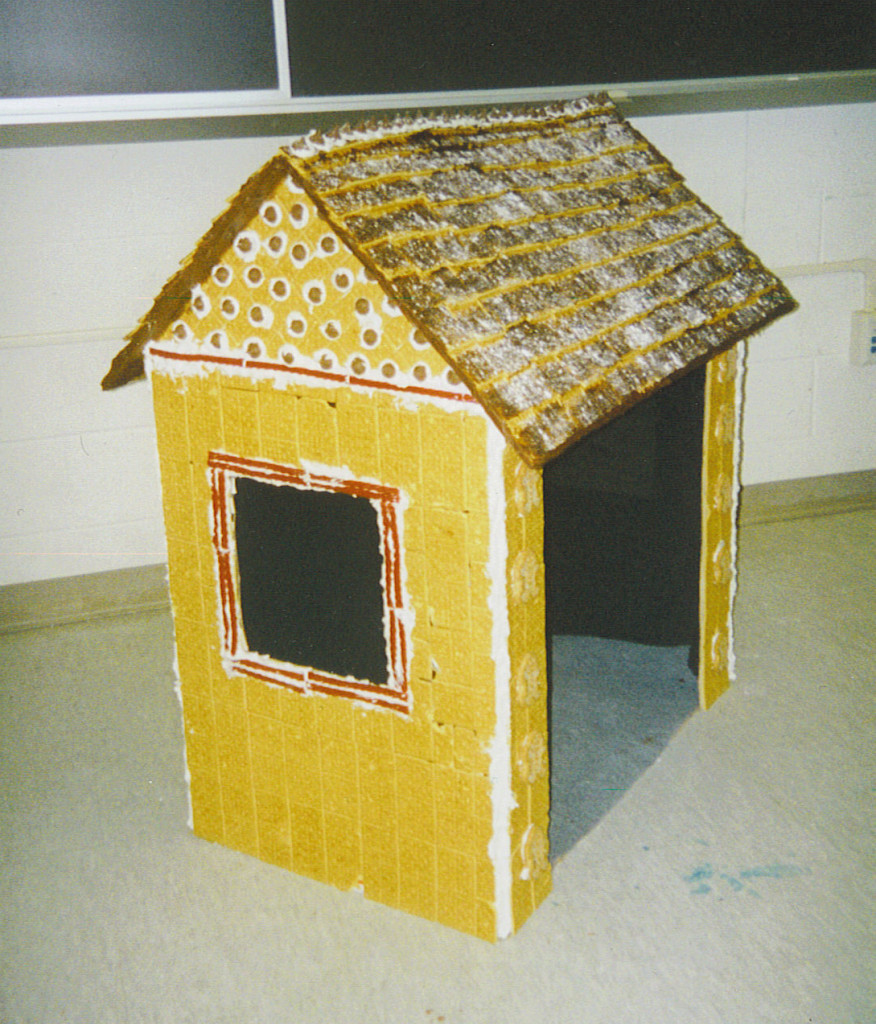 Drawing
Drawing was never Amanda's forte, but she had to take classes in drawing foundations and figure drawing for her art minor and at least got better at it than she was. Unfortunately she doesn't even have a picture of her favorite piece from the figure drawing class, but here are a few that turned out okay:
Remixes
I've done several remixes combining art and text, both with my own work and the work of others. You can see those in this album on HitRECord.